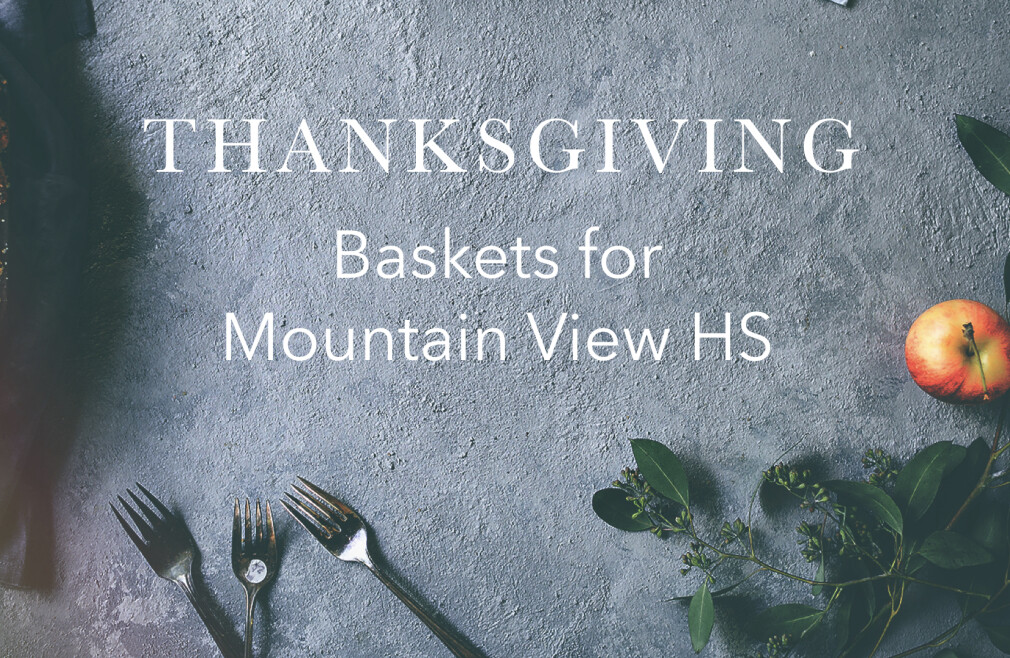 Sunday, November 21, 2021
,
9:00 AM - 12:00 PM
In coordination with Mountain View Alternative High School, we are providing food baskets to families in need this Thanksgiving.
We will provide you with a suggested shopping list.
The average family is 4-5 people.
We will confirm the family details with you as soon as we have that information.
Items need to be returned to church on Sunday, November 21*.
By signing up, I am committing to purchasing the groceries on the list that will be provided to me, and that I am able to deliver them to the church on November 21*.
*Please understand the church does not have the ability to store food delivered early. If you have a conflict with that delivery date, please contact us and we will try to make alternative arrangements.