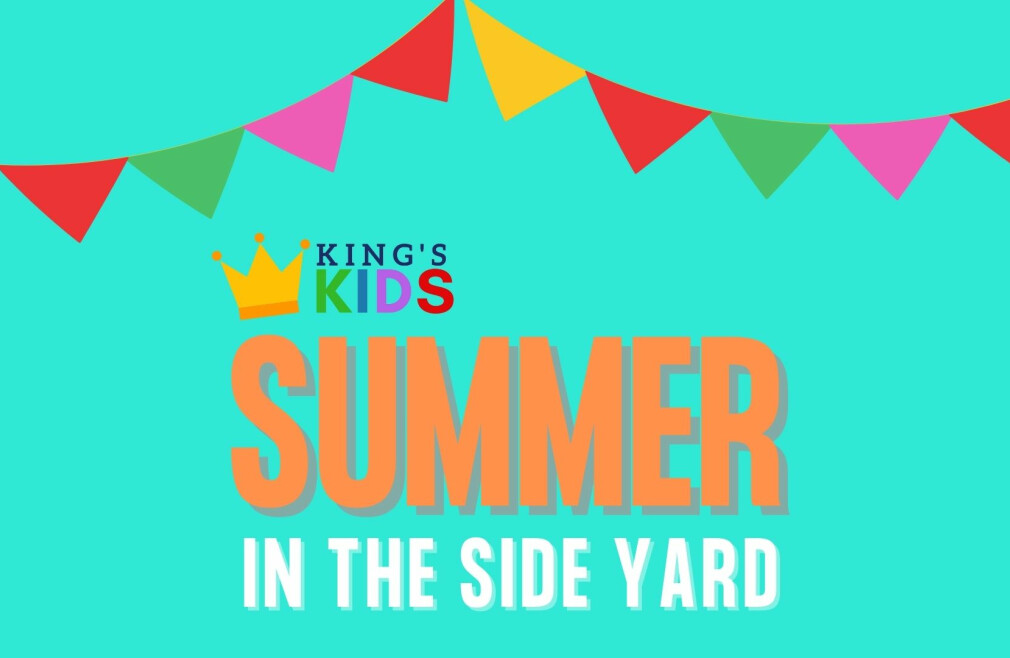 Every Sunday, from 07/11/2021 to 09/06/2021
,
9:30 AM - 12:00 PM
King's Kids Summer in the Side Yard begins Sunday, 7/11 through Labor Day weekend! We are looking forward to a little break from our indoor routine and are heading outside! Check-in on the TKC app, scan your barcode when you get to church, and receive your name tags and security label. After worship, walk your 3 & under to our new TOT Lot next to the big playground. (Exit out the back hallway door.) 4yrs-5th grade will be released to the King's Kids team in the sanctuary and then taken outside to the tent and playground for a lesson, game, and playground time!
Check out: All Parents need to go to the playground gate/tot lot in the side yard, see a King's Kids servant and check out your kids with your security label. Then, you and your family are welcome to stay and chat and keep playing on the playground. This allows our awesome team members to leave. Please note - during the service, kids will be in the tent or on the playground, not in the field. You are welcome to let them play in the field after pickup.

Inclement Weather? We will move the tots to Room 2 and the 4yr-5th grade upstairs to Room 7 & 8. We will make this decision by 8:45am Sundays. Middle School Small Group 6th-8th graders will be on break July-August.