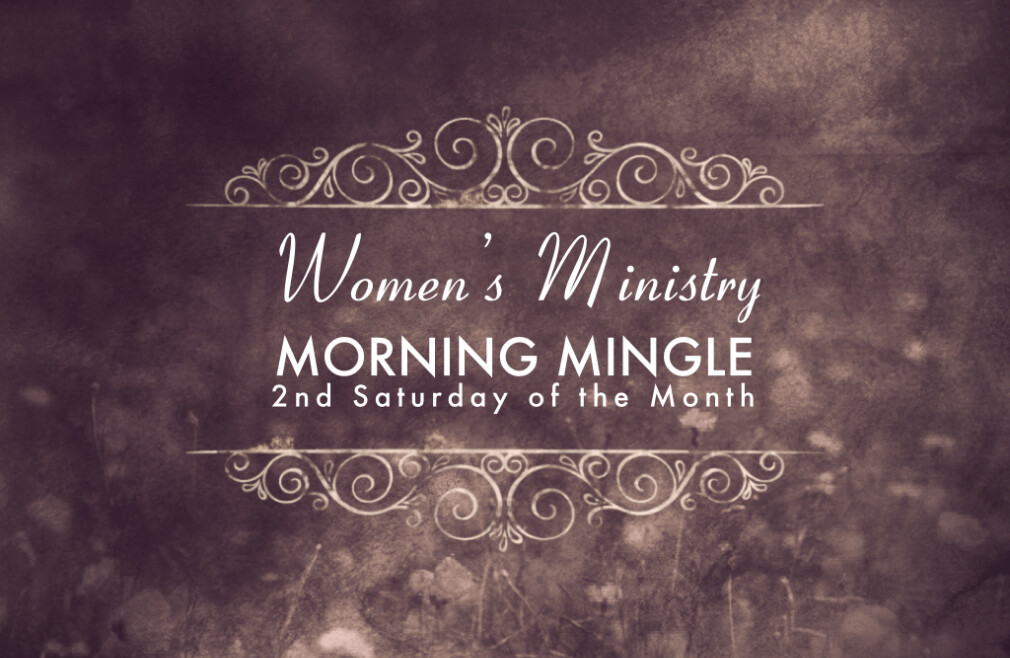 Second Saturday of the month
,
9:00 AM - 10:30 AM
The Women's Ministry Monthly Mingle is for those women 18 and up to come together and enjoy worship, teaching and fellowship.

We are continuing our theme, "Therefore, Go!" and will be discussing how intimacy with God is the driving force in missions.
This month we are also incorporating an Optional Service Project after the Mingle.