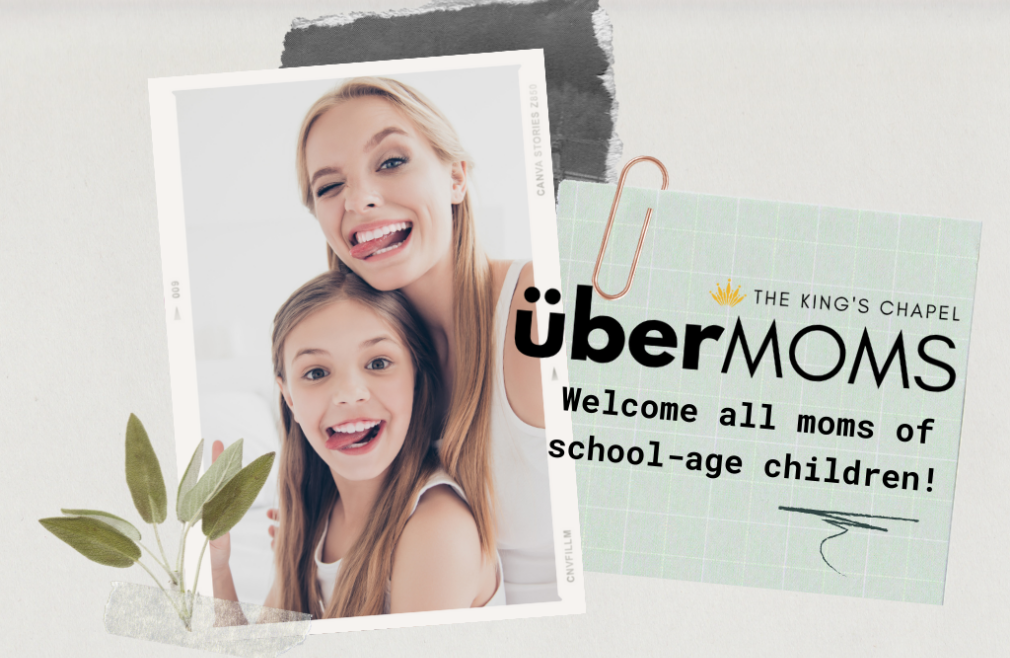 First Wednesday, Third Wednesday, from 11/03/2021 to 11/18/2021
,
1:00 PM - 2:00 PM
über: denoting an outstanding or supreme example of a particular kind of person... a mom. And let's face it, you're probably a kid's Uber these days too!

What's an überMOM? überMOMS is a new ministry designed to encourage, equip, and develop moms of school-age children - elementary to high school. Come enjoy community with other moms, as we dive into the devotional, Walking with God in the Season of Motherhood. Light snacks and refreshments will be provided. Purchasing the devotional is recommended but not necessary as worksheets will be provided.

Guest speakers will be announced throughout the study.

Working? Could you take a long lunch once every 2 weeks? Have younger kids or homeschool kids not in school? Bring them!

The following are the meeting dates Wednesdays, 1:00 pm @ The King's Chapel Clifton, VA 20124.
Email Stephanie with questions stephaniegarver7@gmail.com.

11/3
11/17
12/8