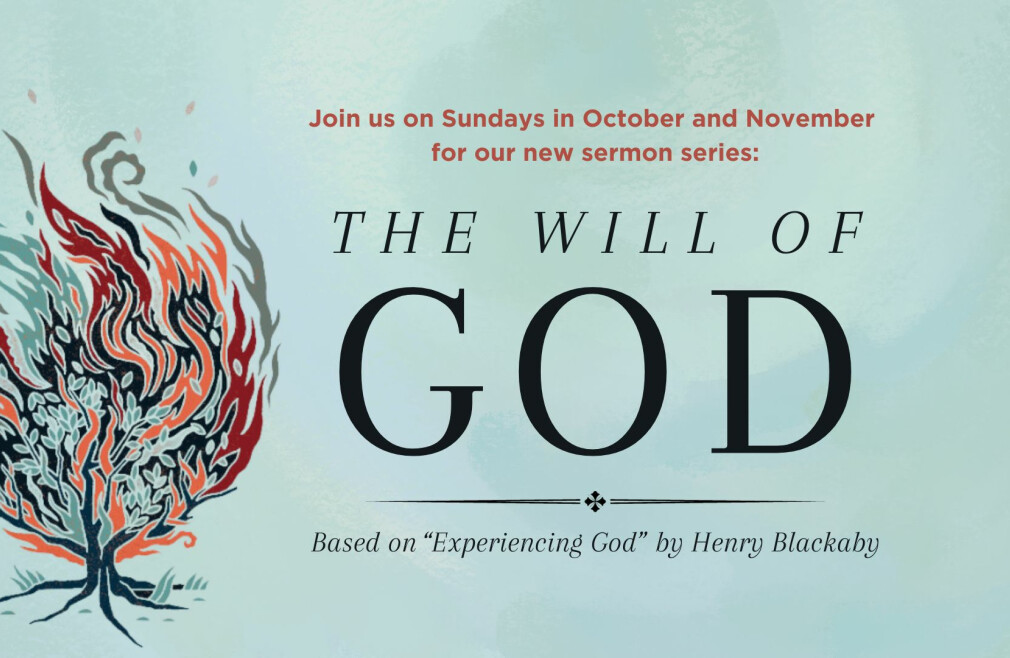 Every Sunday from 10/01/2023 to 11/26/2023
Join us on Sundays in October and November for our new sermon series, "The Will of God". God is inviting you into a loving relationship through which He reveals to you His will, His ways, and His work. When you recognize where God is working, you can join Him in what He is doing. Learning to recognize His voice will anchor you in His plan and set you free to live with boldness and freedom. Then you will experience God doing through you what only He can do.
Join a Small Group to follow along with the series. Contact the church office for small group information.
The study guide corresponding with the sermon series is Henry Blackaby's, "Experiencing God". A limited number of these books are available for sale at TKC, or you may order one from Amazon.
This series runs from October through November.