ABOUT THE KING'S CHAPEL
Founded in 1995, The King's Chapel (TKC) is a Bible-based evangelical church located in the heart of Fairfax County. We exist to express our love to God by service to our neighbors in the hopes that they will come to know God through His Son, Jesus Christ.
The King's Chapel is a warm, inviting place to worship and fellowship together with a group of believers who are passionate about serving the community and sharing the Gospel of Jesus Christ. It's a place to get to know people and make life-long friends.
We are a diverse church, full of children, families, youth and young adults, grandparents, and singles. We are blue collar, white collar, and no collar – there is a place for everyone at The King's Chapel! Together we learn how to increasingly love God, love others, and serve the world.
Our Senior Pastor, Bill Jeschke, has served in pastoral ministry in northern Virginia for more than 30 years. He is the founding Pastor of The King's Chapel. The King's Chapel is independent and unaffiliated with any particular denomination.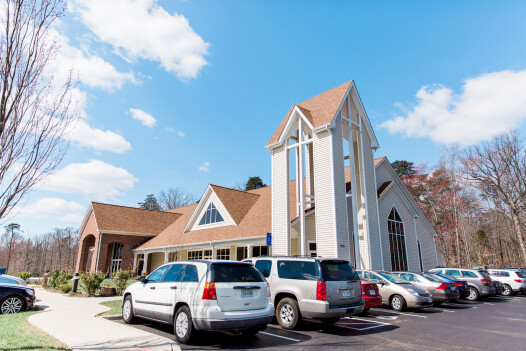 DIRECTIONS
TKC is conveniently located at 12925 Braddock Road (in between Clifton Road and the Fairfax County Parkway), in Clifton, Virginia. We have two entrances: one on the East-bound lanes of Braddock Road (VA 620) and one off Doyle Road, which you can access from the West-bound lanes of Braddock. Additional directions can be found here.