SERVE
At The King's Chapel, we SERVE OUR NEIGHBOR through caring for the hurting, feeding the poor, and welcoming the stranger, by:
For more information about our current community service opportunities, visit our TKC Cares page.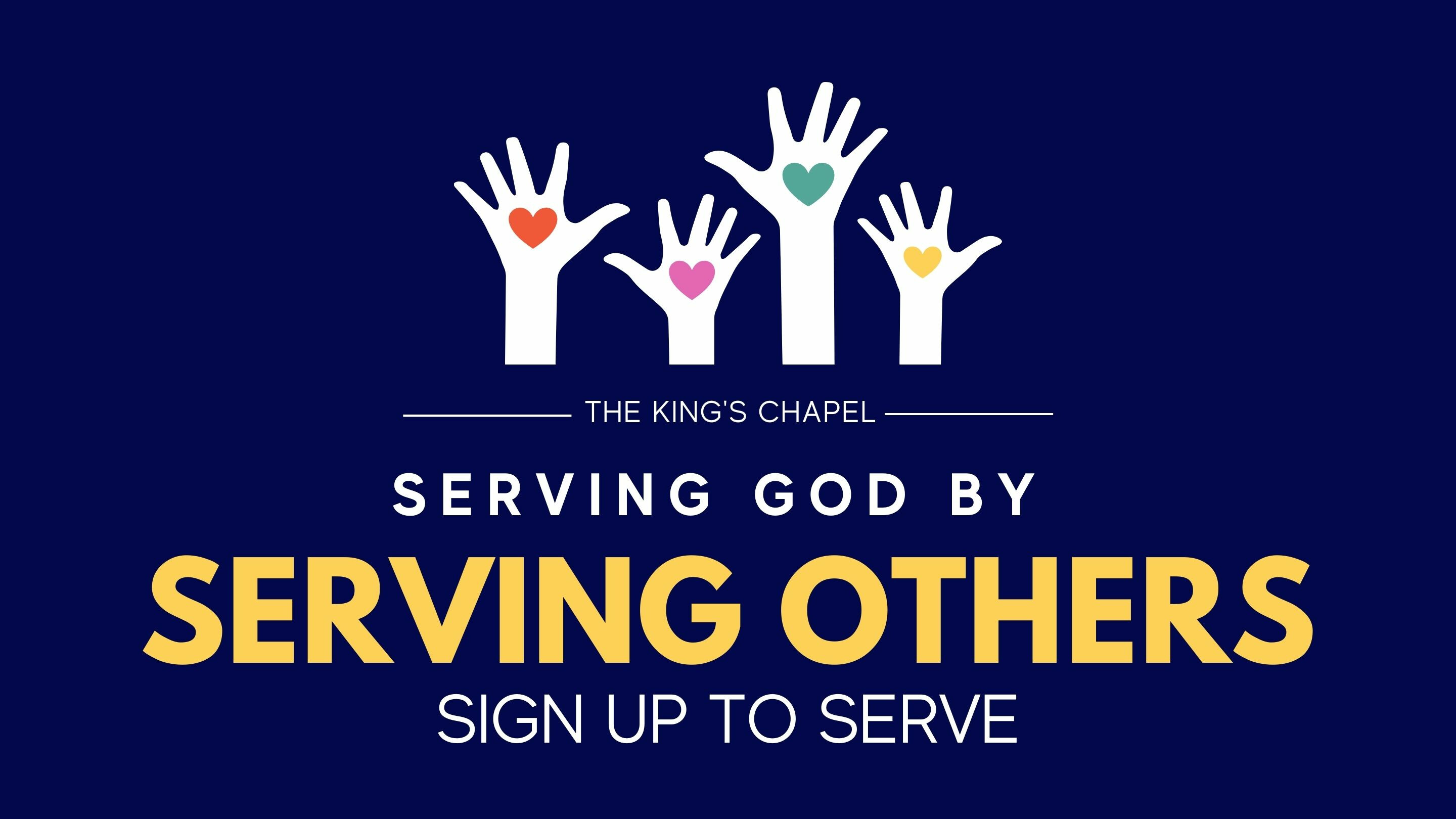 Also serving within the TKC church family on our Ministry Team:
THE KING'S CHAPEL MINISTRY TEAMS
Host Team– Ensures that everyone feels welcome and has an opportunity to experience the presence and love of God at The King's Chapel events.
Behind the Scenes Sunday Servants– Support The King's Chapel with various roles within our church. There are many crucial jobs at TKC that need you on Sundays and throughout the week. Serve once a month or every two months or as needed.
King's Kids and IMPACT Youth Ministry– Creating an atmosphere where children and youth can experience and learn about God's love.
Young Adult Service Team – Creating an environment where our college students and young adults can experience Christ's love through worship, dinner, and a time of community fellowship.
Prayer Team – Intercedes for the church and community.
Creative & Worship Team –Leads the church in worshiping God in spirit and in truth or through other creative gifts. Training and/or auditions required.