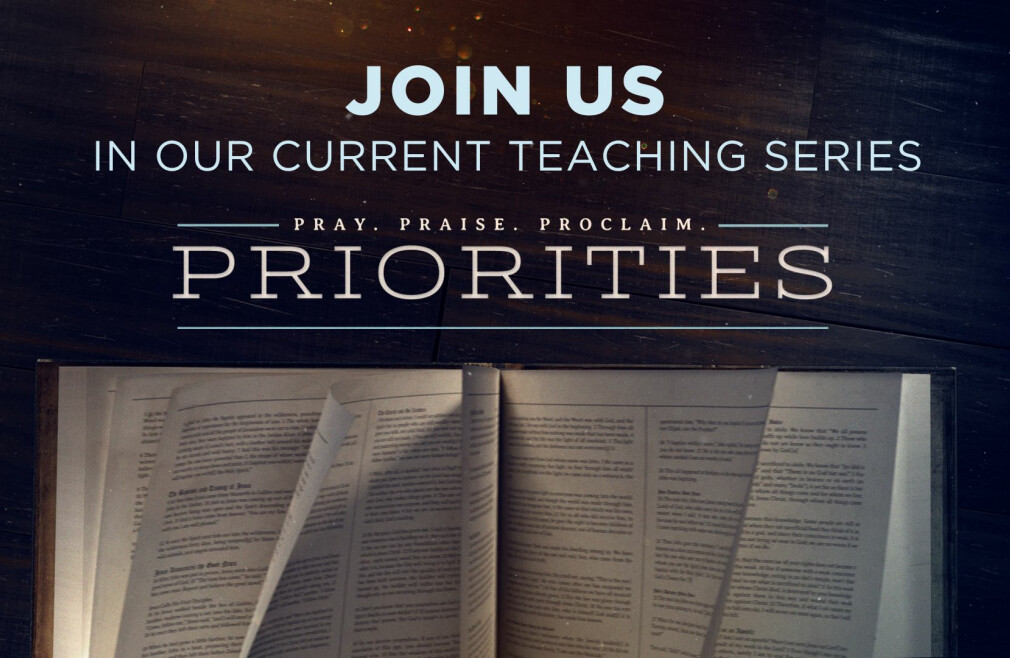 Monday, February 27, 2023 - Sunday, April 09, 2023
Join us for our new preaching series: "Priorities". Our highest priority is to love God with all of our heart, mind, soul, and strength (Mark 12:29-30) and, likewise, to love our neighbors. For the weeks leading up to Easter, we are going to focus on our goals of becoming …
A Praying Church (2 Chronicles 7:14)

that humbly seeks God's face.
A Praising Church (Ephesians 5:19)

that is unified and joyful as we worship in Spirit and truth.
A Proclaiming Church (1 John 1:3-4)

that unrelentingly testifies to what we've seen and heard: that Christ came to seek and save the lost.
Worship at home … here's a playlist of many of the songs we sing at The King's Chapel.
Interested? You can hear the first week of this series here:
Priorities: Pray, Praise, Proclaim | Pastor Mark Jeschke | Mark 12:28-31 - YouTube