WHAT TO EXPECT
JUST LIKE A FAMILY, WE'RE A COMMUNITY OF IMPERFECT PEOPLE UNITED BY LOVE.
Every Sunday, we gather at The King's Chapel to encourage one another, pray together, grow in our faith, and worship God. Our typical service is about 1 hour and 15 minutes and the mood is fun and casual, so no pressure to put on your Sunday best. We start each service with 15-20 minutes of corporate worship and prayer (with family), followed by a welcome, a 30 minute sermon, and time of response in which we conclude our service with reflection and praise.
We recommend arriving a few minutes before the service to grab some complimentary coffee, check your children into Kings Kids (if applicable), and settle into our sanctuary before our 9am start or 11am start. If you are a first time guest, be sure to stop by the Connection Center after the service for a free gift! (Hint: you won't be able to use it on Sundays)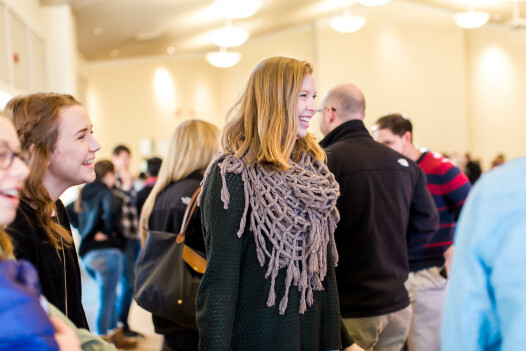 We're a church that loves God and our community family. You can expect both vibrant contemporary music and classic hymns. You can expect sermons that are firmly rooted in Biblical truth with contemporary application. You can expect a growing church with lots of young families, college students, and young adults. No matter your background or past experiences, we'd love for you to feel at home at The King's Chapel.